Thermal Spray Depot, the answer to your thermal spray coating needs.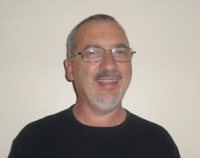 Hi, I'm Bob McDemus, the Thermal Spray Guy.
I got this nick name from business associates who saw my passion for thermal spray. I never stop talking about the industry and its potential for business growth. This site is dedicated to the thermal spray coating industry. Thermal Spray is also known as metallizing, flame spray, metal spray, plasma spray, or spray welding. We supply complete thermal spray systems, individual components, replacement parts, powder, and wire. We also supply auxiliary handling equipment, dust collectors, and rooms. This equipment is used to spray metals, alloys, ceramic, and carbide coatings.
The thermal spray coating technologies we support include:
Electric Arc (arc spray)
HVOF (High-Velocity Oxygen Fuel)
Cold Spray
Laser Cladding – This is not a thermal spray technology; however, it is such an important surface engineering process we have included this in our offerings.
Thermal Spray Depot has partnered with companies that excel in their specialty.That gives us the advantage to use companies who have specialized in their areas of expertise, while we can still offer the service of going to one resource to for all your needs. All of the big name suppliers use other sources to supply a portion of their equipment, powders, and wires. That is something that they do not want you to know. We are affiliates of the various companies that have specialized in the thermal spray industry. Check us out for your combusiton wire, combustion powder, electric arc, HVOF, cold spray, or plasma spray requirements.
We strive to be the most cost effective
At Thermal Spray Depot, we have no desire to be the cheapest supplier; we want to be the resource for smaller companies to get solid advice and the best, most cost-effective solution for their coating requirements.
We don't have a corporate suite
You will not find a large lobby and a receptionist watching the door. Instead, we invest that margin into quality materials used by our affiliates.
You are buying a business, not just equipment or materials.
Many companies site today's economic conditions as the reason for short comings. Our vision of doing business is the same no matter what the business climate is. We want to provide the best products and services available through any size company, and we want to provide the creativity and flexibility that only comes from entrepreneurs.
When corporate policy is at times at odds with customer service, which one wins?
The feedback from our customers tells us that they are seeking an alternative to the 400 pound gorillas of the industry. The reason is pretty simple; we hear examples of how the policies of the larger companies get in the way of satisfying customer requirements.
We take credit cards without a credit application.
I was floored when I had a potential customer call me to get a rush shipment of parts he needed for his torch. The unnamed large Thermal Spray Supplier would not take his credit card because he needed to fill out a credit application first before he could use his credit card! Needless to say, we got the order and he had his parts the next day.
We focus on customers who:
Have parts that are currently being coated, either sub contracted or in-house
Are interested in return on investment
Want to improve process
Are the decision makers
Let us give you a price quotation on your requirements. Just click on the box in the right column to request a price or give us a call at 724-229-5791
Legal Stuff
We are not affiliated in any way with Sulzer Metco, Tafa, Praxair, or Castolin Eutectic. Metco and Sulzer Metco are trademarks of Sulzer Metco, Tafa and Praxair are trademarks of Praxair, Eutectic and Castolin are trademarks of Castolin Eutectic; Stellite is a trademark of Doloro Stellite. Any of the above trademarks are included for reference only.